Throughout 2022-2023, an extensive review of the Quality Assurance Framework was undertaken.

The outcome was a revised, more user-friendly Framework, including a range of tools – promotional explainer video was produced involving testimonials from schools that have already used the Framework or are seeking to use it, an online quiz to assess your community language school's readiness score and new resources and training program to fully support the learning and implementation of the Quality Assurance Framework.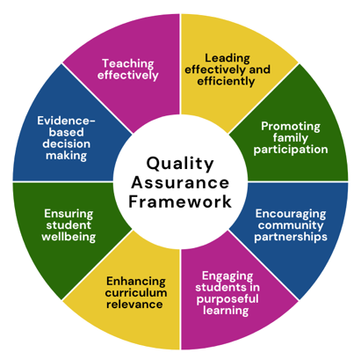 A soft launch of the Framework was held on Thursday, 27 April at 7:30pm and was very well-received.
The Professional Learning Workshop Dates have been set for NSW, VIC and WA in June 2023 and will be announced second week of May with other S&Ts to be organised with Workshop Dates later in the year and throughout 2023-2024.